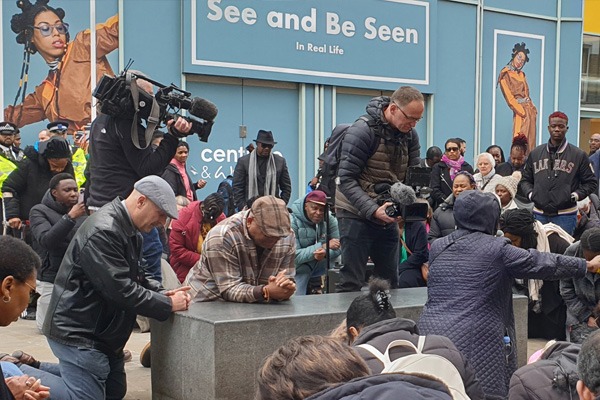 Sunday 2nd April
Following a recent spate of stabbings and anti-social behaviour in the centre of Croydon, around 200 members of Croydon churches gathered for a prayer walk. They were joined by the Croydon Police Chief, the Mayor of Croydon, Jason Perry, Councillor Andy Stranach, members of various mentoring groups, and the Police.
Their route took them from the starting point outside Marks & Spencer, along North End, down Church Street and finished at Croydon Minster.
The crowd stopped at strategic points along the way to pray for the peace and prosperity of the borough.
The event was reported on both BBC and ITV local evening news.