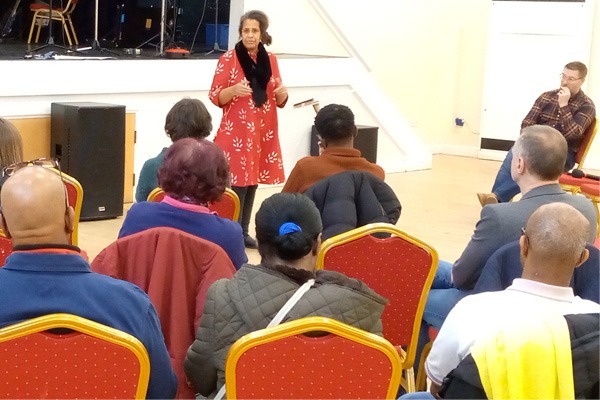 Saturday 4th March, at Jubilee Church in Selsdon.
Representatives from several Croydon churches spent the day thinking about the ministry of reconciliation.
'The cross is the place where true healing and reconciliation can be found, and the local church is the place for reconciled relationships to grow.'?
Following the horrible killing of George Floyd in 2020, the resulting global outrage brought the matter of racism to the forefront. The Reconciled Church ministry has grown out of the desire to see churches leading the way in reconciliation.
For more information about the work of The Reconciled Church please visit: www.trchurch.co.uk